How much can you make during a Black Friday/Cyber Monday sale?
Here are our numbers from last year. We made an extra $20,855 over 10 days.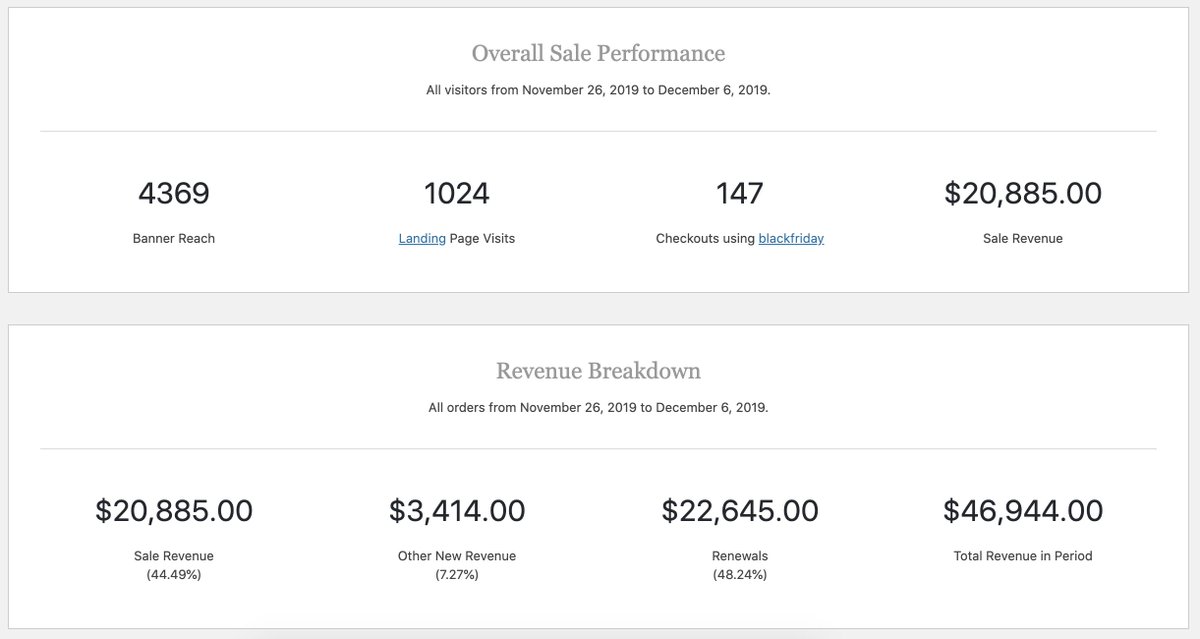 For comparison, we made just about $20,000 total over the previous 10 days, including renewals. All told, revenue is about 2x normal when running a sale.
Can anyone else out there share numbers from their own BFCM sales last year? Hit me up on twitter @jason_coleman.
BTW, this report is from our plugin Sitewide Sales.
You can run awesome BFCM sales like us, with reports like these when using @pmproplugin or @WooCommerce.
We also had a "Pre Black Friday Sale" Oct last year… to promote the Sitewide Sales plugin when it was just an addon for PMPro and our other content around BFCM. To give customers time to setup their sales and move some of those Nov sales to Oct to even things out.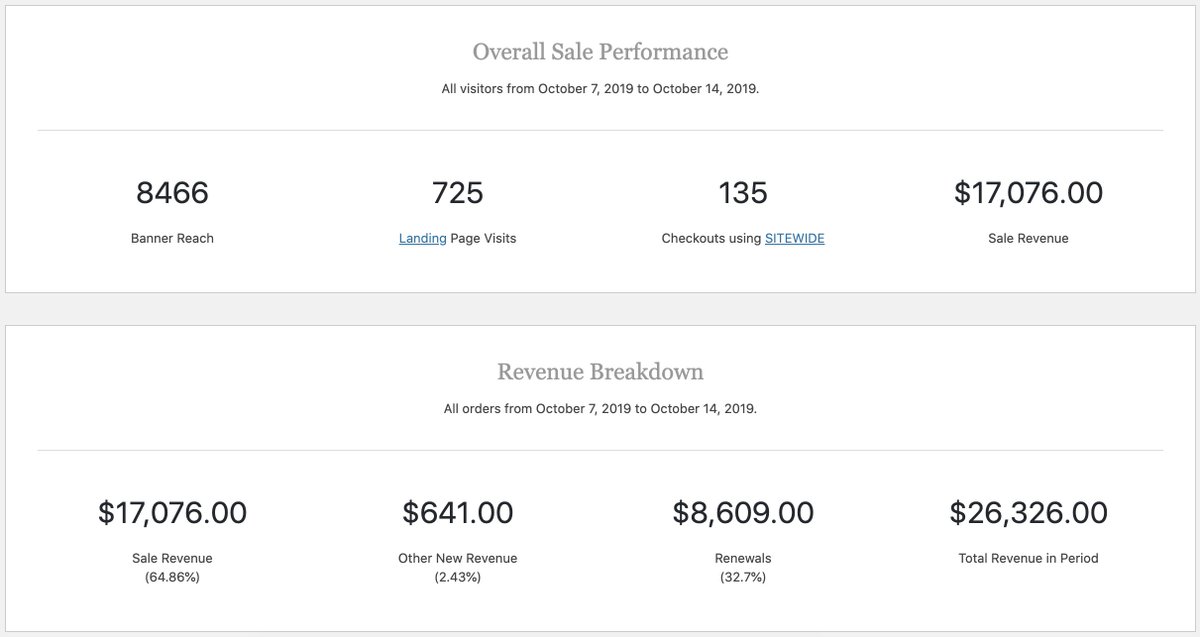 Originally tweeted by Jason Coleman (@jason_coleman) on October 20, 2020.
More info on how much you can make during BFCM in a post by Kim at the Stranger Studios blog.